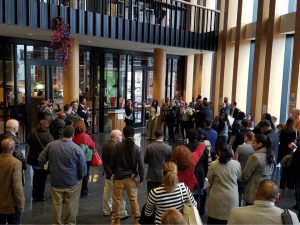 The City of Boston has launched a Worker Cooperative Initiative in concert with Mayor Walsh's efforts to expand support for small businesses and entrepreneurs, and create opportunities for economic mobility for every Bostonian.
You will learn about selling businesses to employees, different types of employee ownership, and improving business by engaging workers from the Local Enterprise Assistance Fund (LEAF), Boston Center for Community Ownership, and the ICA Group.
This event is presented by Mayor Martin J. Walsh, the Mayor's Office of Economic Development, the Greater Boston Chamber of Commerce, Women Entrepreneurs Boston, and the Roxbury Innovation Center.
Information on May 31 Workshop here!