Cooperative Governance Series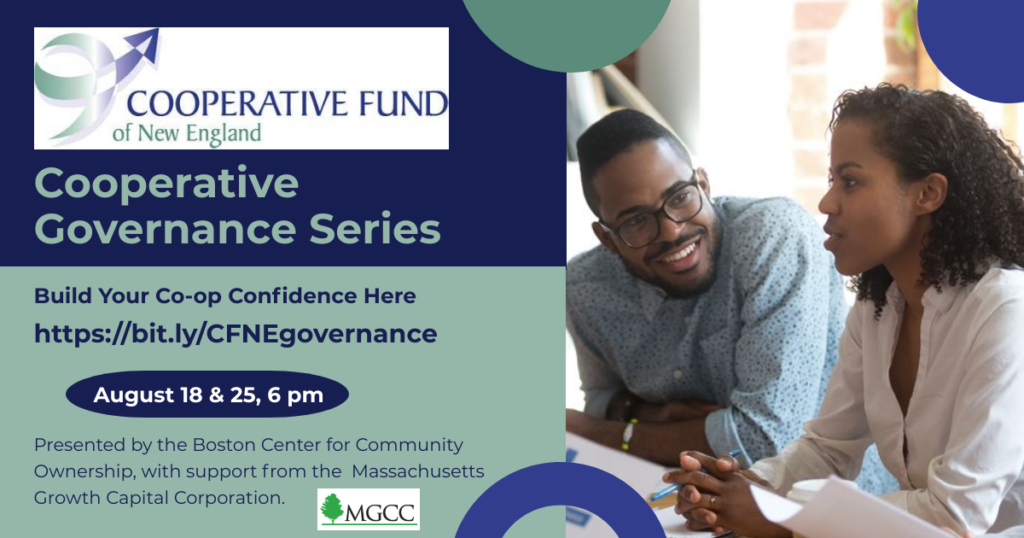 English registration: https://bit.ly/CFNEgovernance
This is a 2-part, virtual workshop series using the Zoom platform. These free workshops will be interactive and give time and space for participants to support each other and share their wisdom. Please plan to be fully present and use a connection with video if possible. Registration for English Part 1 will close Monday, August 17.
Part 1: Member Rights and Responsibilities – Tuesday, August 18, 2020 6-7:30 pm (EDT)
Part 2: Management & Governance: Who Decides What? – Tuesday, August 25, 2020 6-7:30pm (EDT)
Presented by Boston Center for Community Ownership for the Cooperative Fund of New England, with support from the Massachusetts Growth Capital Corporation.
English registration: https://bit.ly/CFNEgovernance